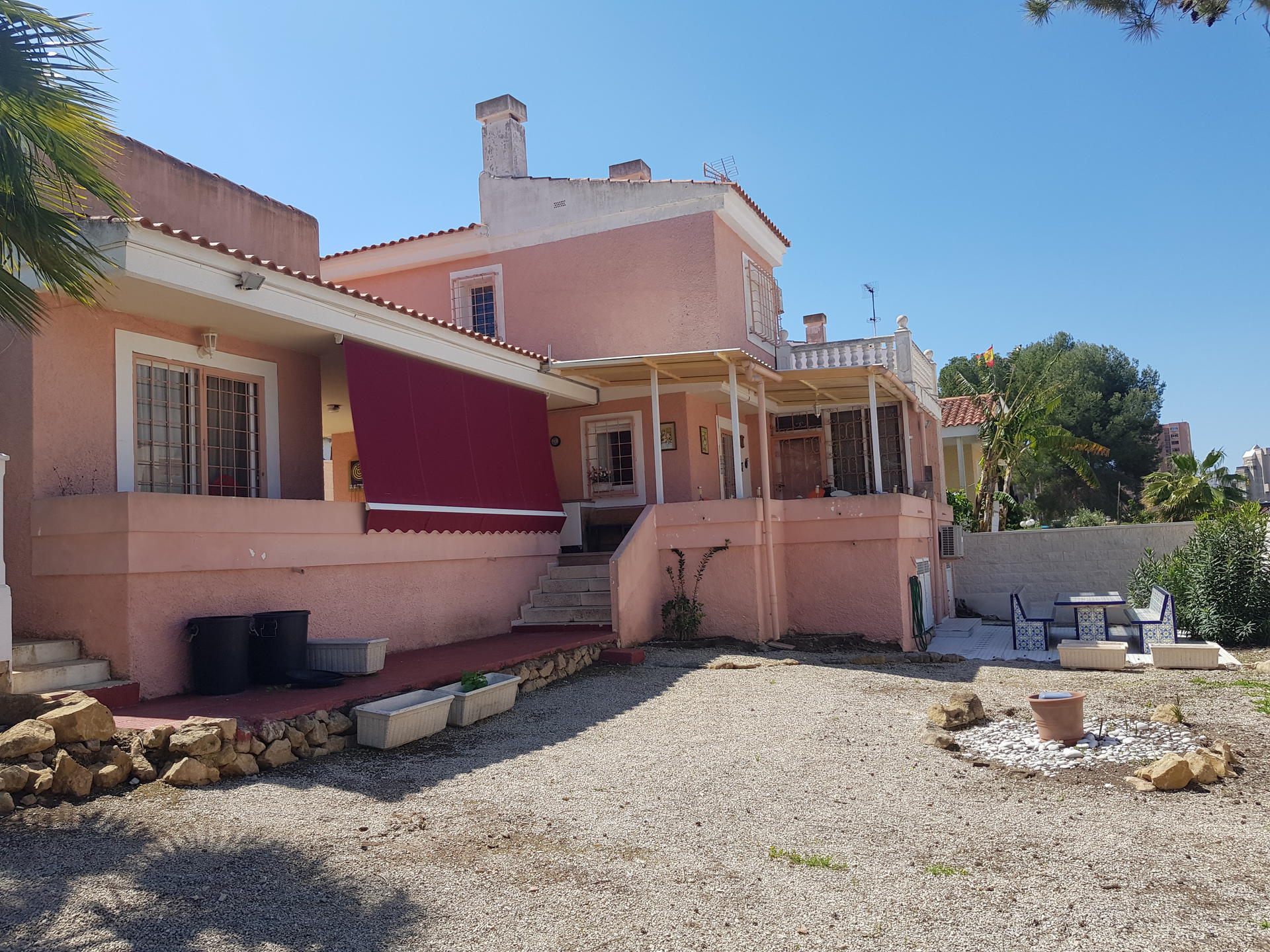 CHALET RINCON DE LOIX
Ref. F.B.1518
200

m2 |

4

BEDROOMS
SALE | CHALET IN BENIDORM
---
GOLF BAHIA
Ref. F.B.1184
360

m2 |

4

BEDROOMS
SALE | CHALET IN FINESTRAT
---
ZONA SIERRA HELADA
Ref. F.B.1146
290

m2 |

4

BEDROOMS
SALE | CHALET IN BENIDORM
Villa located in a miniurbanizacion of 5 houses, shared pool, heated in winter, with very good qualities
---
LAS VILLAS DEL RINCON
Ref. F.B.863
300

m2 |

5

BEDROOMS
SALE | CHALET IN BENIDORM
NEW VILLA TO RELEASE IN BENIDORM. OF 300 M2 OF CONSTRUCTION. 5 DORM. 3 BATHS. MATERIALS OF FIRST QUALITY. IT AIRS CONDITIONAL. SYSTEM DOMOTICO. ON a PARCEL OF 500 M2. WITH PARKING, GARDEN AND SWIMMING POOL. VERY GOOD LOCATION. NEAR ALL THE SERVICES
---
CL. MARSELLA
Ref. F.B.987
250

m2 |

5

BEDROOMS
SALE | CHALET IN BENIDORM
VILLA OF 3 PLANTS. 250 M2 CONSTRUCTED. 5 DORMITORIES, 3 BATHS, CONDITIONED AIR, HEATING. PLOT OF 500 M2. PRIVATE SWIMMING POOL. PARKING AND GARAGE. LOCATED IN THE SAME BENIDORM, RINCON DE LOIX.
---
CL. CANEY
Ref. F.B.868
280

m2 |

6

BEDROOMS
SALE | CHALET IN BENIDORM
ANTES 650.000.-€ .PRECIOUS VILLA OF 6 DORM. HALL WITH CHIMNEY. IN VERY GOOD STATE. WITH a PARCEL OF 550 M2. SWIMMING POOL. GRAJE FOR 2 CARS. PARKING. SEMIBASEMENT WITH ZONE OF GAMES AND GYMNASIUM. 280 M2 OF CONSTRUCTION. JUST REFORMED (AUGUST 2006).
---
Mar y Montaña, 14
Ref. F.B.1523
150

m2 |

4

BEDROOMS
SALE | CHALET IN BENIDORM
---
Avda. Nicaragua
Ref. F.B.1528
100

m2
SALE | CHALET IN BENIDORM
---
URB. EN ALTEA LA VELLA
Ref. F.B.1133
350

m2 |

3

BEDROOMS
SALE | CHALET IN ALTEA
---